IT Consulting
Whether your problem is small or complex, let us help you with the answer. We will help you assess the problem and bring in the right technology for the job. Need computer systems but unsure what specs to use? No problem. Need a server but aren't sure how much power you really need? We can help! As your business continues to grow you it is important to stay current with technology. Let us consult your technology needs and point you in the right direction when it comes to hardware and software choices.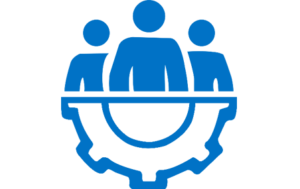 Quality IT Consulting:
What Solutions Does It Bring to the Table?
While most companies like having their own IT people on hand to deal with any potential issues that might come up, sometimes issues come up that are above and beyond your current team. Then there's the fact that many companies have more than one type of software or hardware that gets used and that often means far too many different things that could possibly go wrong for any one person to ever keep up with.
This is why even companies who develop software or hardware as a manufacturer or producer will still almost always have IT people on staff who are there simply for trouble shooting, consulting, and other related services to help the product user. This is only one type of IT consulting but it is an extremely important one that will see a lot of use.
Coaching & Mentoring
In addition to this, quality IT consulting with agencies who not only have technical skills, but also focus on being able to teach and mentor, can have a strong positive effect by helping to further strengthen and enhance the ability of your own IT team to do even more.
Project Management Support
During any major transition, it is always difficult to make everything move smoothly, but bringing in some extra outside IT can make all the difference to make sure downtimes are minimized, in-house IT professionals can get the training they need to get up to speed on what's taking place, and the normal disruption is minimized as much as possible.
Quality, Quality, Quality
These are just some of the potential solutions that can come from quality IT consulting. By getting the right professionals to guide, train, encourage, and coach you, any transition situation can be made that much smoother, which always leads to better results.