Ransomware Protection Service In Orange County
Before they reach your business
Due to our in-depth Cybersecurity background, Buzz Cybersecurity systems and services are directly formulated with built-in protection from Cyber Threats. Cyber Threats commonly include Ransomware, Computer/Software Viruses, Phishing Emails, and other attempts to infect and steal private business information. When not properly protected, businesses can lose valuable data, become inoperable, lose clients, and even close down completely! We have found that many of our new clients have "open doors" technically speaking, which makes them vulnerable to hackers and other business killers. Contact us today for a Free Security Audit to make sure that you are protected from these ever-increasing threats. In today's IT world, Cyber Attacks grow in complexity every day and as a result, many in-house and outsourced IT services are unable to keep up with these threats. Thanks to our unique background and industry-leading protection, our clients are covered and their businesses continue to flourish-uninterrupted.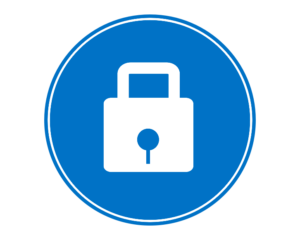 What is Ransomware?
Ransomware is any malicious software or attempt that targets and holds technology or data hostage, until a sum of money is paid. ?
How Does Ransomware Work?
Hackers program artificial intelligence systems and softwares that will automatically search for businesses that are not protected via the internet.
Once a business has been added to their radar, an attack is launched, and the business's computers are locked down.
At this point in time, a message will appear on all business computers that reads something along these lines: "Your business is being held for ransom. 10% of your company's data will be permanently deleted every 24 hours, until the following bitcoin amount is received: (Insert Your Best Guess Here)."
We have helped recover companies that are ransomed for more than $100,000, and can assist in network recovery at any stage. However, we have found that being proactive is the most effective way to handle these types of situations. That way, we are stopping the threats before they reach your door.
The Primary Target is your Business!
Ransomware primarily takes place through the process of individuals or groups of individuals specifically targeting computers to hold for ransom.
In most cases, people target businesses due to their greater ability to pay a ransom, along with the fact that businesses highly value their software systems and client data.
Ransomware is More Advanced than Ever!
Ransomware is no longer comprised of individuals that search through internet portals looking for vulnerable business networks.
Instead, ransomware has turned into a complex program of automated artificial intelligence systems and softwares that explore hundreds and even thousands of potentially unprotected networks, searching for a way in. If these artificial intelligence programs are successful, you will most likely be taken over and be at the mercy of the hacker.
Ransomware Protection And Recovery
The effect of a full-blown ransomware attack is very expensive. A company can suffer severe repercussions in such cases. It is why having ransomware protection and security software is crucial.
Benefits of Ransomware Protection
System Security
Ransomware attack poses considerable threats to confidential files and passwords. The absence of any form of protection against ransomware makes your data susceptible to corruption. The correct security software conducts scans against a possible breach. Hence, anti-ransomware software decreases the risk of breach of company security.
Reduced Risks
Even when a data breach occurs, anti-ransomware software helps reduce the risk of large-scale damage. The process of restoration of data is a lot easier when security measures are in place. An anti-ransomware software makes sure you can restore the data easily.
Cost-Effective Choice
A ransomware malware locks your company data until you make payment. And, the cost of retrieving your data is considerably more than installing anti-malware. Installing anti-ransomware can effectively safeguard your data from multiple attacks.
System Alerts
If there is security software installed, it gives you timely alerts. In case there is ransomware running in the system, the security software will detect it. It helps detect any malicious file or application that you might have downloaded accidentally, making it easy for you to remove it.
Backup Facility
A ransomware security generally offers the option to back up your company data. In an event of a security breach of your business or IT company, you can easily retrieve your data. So, in case one data storage is compromised, the other one can come in handy.
Easy Operation
Anti-ransomware is easy to operate. You don't need to have any high-level technical skills to run it. However, make sure that the software you download is a legitimate one. Hackers usually get access to your system when you are not mindful of the authenticity of the programs you are downloading.
Why Choose US for Ransomware Protection in Orange County, CA?
We at Buzz Cybersecurity, in Orange County, CA, have years of experience in providing ransomware securities to businesses. We can guide you with the right ransomware protection services that suit your business. Our services include –
We will guide you with all your cloud storage queries
Cloud computing ensures safety, security, and guaranteed data recovery. Plus, you require very little maintenance. But the real question is, is it well suited for your company? We can help you answer this question.
We manage your IT services
We will provide complete surveillance to your business and check for threats round-the-clock. Our services comprise hardware installation, maintenance, malware protection, disaster recovery, and many more. When it's about your safety, we take a proactive approach, constantly checking for possible threats. We regularly perform network management and desktop optimization, increasing safety and operational efficiency.
We help you with disaster recovery
Get in touch with us to prepare a disaster protection plan to prevent any attackers from gaining access to sensitive data. Additionally, if an attack takes place, we can help you with file recovery. Damaged hard drive or accidental deletion of data? We can help with them too.
We provide IT consulting services
Each company usually have their own IT team to solve their IT-related issues. However, in some instances, third-party opinion is necessary. We focus on coaching and mentoring your IT team. It helps them further their technical skills. We are one of the most trusted IT consulting agencies in Orange County, CA.
We conduct free security audits
We carry out security scans free of cost. These scans help narrow down all possible threats that your business might face. Right after we have the list of vulnerabilities in your system, we start to work on them. Even if there are no current threats, a regular check-up ensures peace of mind.
We intend to give back to the community
Buzz Cybersecurity, in Orange County, CA, keeps the community's welfare in mind. We promote educational opportunities for the youth deprived of it. We wipe clean our used hard drives and donate to nonprofits. The clean hard drives are free for recycling and repurposing.
Why Choose an Expert for Ransomware Protection Recovery?
Manage Large Business
As your business grows in size, you can't maintain the security single-handedly. The growth in size automatically means more clients and sensitive data handling. There has to be multi-layered security in place, which requires professional expertise.t.
Higher Expertise
Many in-house IT teams do not have the expertise to deal with cyber-attacks. Or the team can get overwhelmed in case of a large-scale attack. In such cases consulting a professional cybersecurity agency with a higher level of expertise can come in handy.
Reduce Downtime
Right after an attack occurs, the company's only goal is to minimize downtime. Expertise in IT can help a company get back on its feet at the quickest pace. It might not restore all the damaged files but help salvage as many as possible.
Reduce Liability
In many cases, the IT team is not capable of dealing with a ransomware attack. The clients and vendors can sue the company in such situations. Hiring outside help can provide extra protection and faster recovery.
More Effective
A ransomware recovery professional can make sure there is no relapse. It means that the professionals can wipe out the malware effectively so that no further attack happens. They can successfully take the necessary steps to alleviate future attacks.
Expert Negotiation
Experienced personnel can negotiate the decryption key from the attackers. If other options are not available, experts can engage with the attacker, and even lower the ransom asked.
Ransomware Protection FAQs
What is Ransomware Protection?

Ransomware is called so because they hold up your valuable information. You can only retrieve the data by paying a 'ransom.' To prevent this, a multi-layered security barrier is set up. In simple words, ransomware protection minimizes the chances of being the target of hackers. Steps you can take towards ransomware protection include:

Ensuring the operating system and software of the machine are up-to-date
Avoid clicking on any suspicious links or divulge your personal information to unknown sources
Have a ransomware security system and data backup in place
How To Safeguard Yourself From a Ransomware Attack?

There is no possible way of completely shielding yourself from a ransomware attack. However, there are some steps that you can take to protect yourself from severe damage:

Be careful of the e-mail attachments that you are opening. Do not interact if it is coming from a suspicious source.
Do not download software or attachments from unknown sources.
Use an ad-blocker to prevent the appearance of banner ads when you visit a website. A lot of malware downloads take place when you accidentally click on those ads.
Make sure you are using an updated version of your browser.
Can Windows Defender Protect From Ransomware?

Windows Defender can provide you with essential ransomware protection. If you have the latest version of Windows installed on your PC (like Windows 10), you are safe. It has the CFA or the Controlled Folder Access that acts as a security measure. Once you enable it, it will monitor what programs are trying to gain access to your files. If it deems the program to be suspicious, it will prevent the program from encrypting your data. However, one cannot deny the importance of a proper backup. It is always better to take additional precautions. Hence, install other security and backup measures as well.
How To Protect Your Backup Data From Ransomware?

You can prevent your backed-up information from ransomware by removing them from the site. Usually, companies make the mistake of storing them in the primary system. By moving them off-site and by saving the info in cloud storage can be an advantage. However, even that cannot guarantee a hundred percent safety. The cloud storage syncs its contents with the local file disk. Thus, in case of an attack, the files saved in the cloud get corrupted as well.
What Are the Different Stages of a Ransomware Malware Attack?

Whether it is a business or a personal device, ransomware can infect both. But the system gets infected only when you unintentionally download the ransomware. The virus then runs in the background, going through sensitive information to encrypt. Once the malware encrypts all your data, it locks your device, informs you of the takeover, and usually demands a payment from you. To prevent this from happening, you need to have your Windows Defender in place. Additionally, install anti-malware software with its PUP (Potentially Unwanted Programs) enabled.
Does LINUX Protect You Against Ransomware?

To put it simply, no, it does not. LINUX is an operating system, just like Windows. It does not provide any additional security. Lesser attacks on LINUX OS occur since there is only about 5 percent of LINUX users. And since Windows is the more popular option, hackers design ransomware to break into a device using the Windows OS. Ransomware, at the end of the day, only needs access to your file to encrypt them. If additional security measures are not in place, hackers can attack any OS.
Is it Safe to Download Free Antivirus?

It is not safe to download and run any software which does not come from a trusted source. You can use Windows Defender to scan the file. It can report any malicious or suspicious file beforehand. Businesses store sensitive information of several clients. Instead of just an anti-virus, it is better to invest in a multi-layered security system. A combination of anti-virus and anti-malware programs decreases the threat of risks of a ransomware attack to a large extent.
What Are the Three Steps of Anti-Malware Protection for Your Device?

To protect your device from a malware/ransomware attack, you can put three types of security measures in place. Use the Windows Defender for scanning out possible malware. It is free and works relatively well. Put a proper anti-virus system in place. Most of them come with anti-malware software as well. For in-browser protection, install AdBlocker to protect your device from malicious ads. Putting these measures in place will minimize the risk of a ransomware attack to a great extent.