Why Choose Managed IT Services In Orange County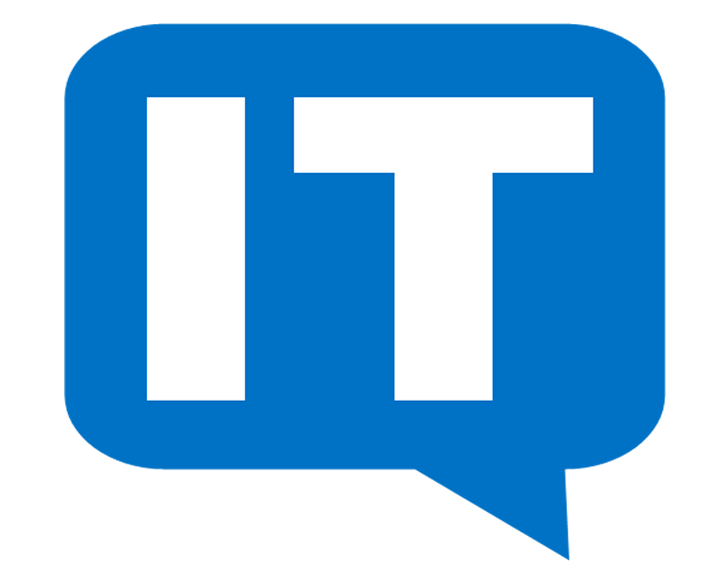 What are Managed IT Services?
Managed IT Services are a monthly service that is offered to your business that includes Managed Cloud-Backups, Hardware Maintenance, Network Security, Help Desk Support, Hardware Installation/Setup, Software Management/Setup, Disaster Recovery, VOIP Phone Service, Malware Protection, Web Protection, and Anti-Virus Services. Not all Managed IT Service Providers will provide the items that we do, or offer the same dedication to fixing your issues as our staff will.
Managed Services are more affordable than break/fix services, and provide a way to help businesses prevent problems before they actually take place, better manage their IT budgets, and develop a long-term and solid relationship with an IT firm that protects one of its most critical assets, which is its data. In other words, we believe in being proactive, versus being reactive.
Benefits of Managed IT Services
Scalable Spending
It is difficult to predict the operational cost for the IT services for any growing business organization. A managed IT service will make sure the expenses are consolidated into one single budget. An outsourced IT service ensures that maintenance, repairs, and hardware breakdowns are included in the operational expense budget.
Experience and Expertise
An outsourced IT service will bring expertise and experience into a business organization. Expert IT professionals help streamline a suitable IT services plan for the business. They make sure the business organization gets the necessary IT services 24*7 within their budget. Managed IT services help your employees focus on the more core offerings of the business.
Improved Return on Investment
A managed IT service provider can offer a relatively larger group of IT experts for the same cost as a small in-house team. An outsourced IT service provider can provide better services and more resources to benefit a business organization. Hence, the ROI of a managed IT service provider is more than a conventional in-house IT team.
Cyber Security Support
Software technology is evolving quickly, and so are the crimes associated with it. Cybercrimes are ever-evolving in nature. Outsourced IT services keep a business organization safe by upgrading its existing IT infrastructure. The IT experts can equip the infrastructure with the latest defenses to minimize any security breaches. Hence, outsourcing cyber security is a plus for a business organization.
Singular Point of Communication for Vendors
A managed IT service provider offers a reliable point of contact between the organization and its vendors. They also provide a dedicated team of IT experts. These experts will know the intricacies of your business solutions. The team of experts will serve between you and your associated vendors as a medium. They will help triage any IT-related issues on behalf of the business organization.
Better Network Speed and Improved Efficiency
A managed IT service provider offers a proactive approach to maintenance. Regular maintenance of the IT infrastructure of a business organization improves efficiency. It helps avoid expensive downtime for business websites. Remote monitoring and quick identification improve the network speed of business websites. An outsourced IT service provider diagnoses and troubleshoot potential threats before it becomes a headache.
Risk Reduction
Every business investment carries a certain degree of risk. Outsourcing the IT services help a business organization mitigate those typical business risks. A managed IT service provider will get you experts who know all about the financial conditions, evolving technologies, and government regulations. They will help with the overall security and compliance support.
One-time Investment
Yes, investing in us as your Managed IT Service provider won't break the bank for you. We are undoubtedly costly because of our results and reputation. A one-time investment in us would solve all things IT in your business organization. Being a local IT service provider, it is essential for us to maintain our service quality.
Why Choose Us As Your Managed IT Service Provider in Orange County, CA?
24*7 Unlimited Access to Our Experts
Orange County, CA. Yes, that's where we are based. A 24*7 uninterrupted IT consulting is available to all our clientele. You can get all the help we have for your business website to perform better in the market. Unlimited access to our IT experts will allow your business to thrive. Hence, please book your appointment today with us to make a mark in the market.
Business Savvy and Goal-oriented Approach
We streamline a suitable IT strategy that will only work for your business organization. Our professionals understand the intricacies of your business goals and benefits. We are based out of Orange County, CA. That makes us your neighborhood IT Service Provider. We evaluate, design, and then justify our IT solutions through results.
Experience, A Lot of it
Yes, experience in IT services is an important factor in managed IT Services. If you are outsourcing your IT services in Orange County, CA, your services are in the hands of our experts with decades of experience. Our experts identify your business goals and then help with your IT infrastructure and maintenance. It is only right to choose us when you need expert advice on all things IT.
We Understand You and Vice Versa
We do not use fancy jargon to impress our customers. Our IT experts will walk you through the whole process before even implementing it. It is our duty to understand our clients' needs and provide them with a set of suitable solutions. There will be complete transparency in what we do and how we do it.
Predictable Operating Expense(OPEX)
Let us worry about the operating cost of your overall IT services. You will have a predictable operational expense with us. Our experts help curate a budget-friendly IT services strategy exclusively for your business organization. This budget will be inclusive of both hardware and software solutions for your business. It will also include maintenance expenses.
Security is the Priority
Before we let you ride the high horse of hope, we make sure the saddle you sit on is tight. Our team of professional IT experts equips your IT infrastructure with the latest cyber-security defense modules. It minimizes the risk of any security breaches. Proactive monitoring of your customer database and transaction details also helps secure the business website.
Autonomy and Authority
You will have autonomy and authority over your IT infrastructure and our services, respectively. You can discontinue our services over unsatisfactory results. No midnight chaos about "who has the server passcode?" Hence, our services are transparent from the briefing process to handling your IT infrastructure.get.
Reputation Matters to Us
As our clients, your reputation defines our reputation. Hence, while providing you with all the IT services, we ensure to remain dedicated to improving your market standings. We value our work ethic as a brand and IT service provider based out of Orange County, CA.
One-Stop Solutions to All Things IT
Yes, we are your one-stop solution to all IT-related services. Our team of experienced IT professionals will handle all aspects of your business' IT infrastructure. Our experts deal with both hardware and software solutions. We also provide assistance in vendor relationships, website management, and maintenance renewals.
Comprehensive Task Management
Be it a minute database maintenance or full-size infrastructure maintenance, our experts are well equipped with the latest tools to resolve the issues. Our professionals follow the 'identify, diagnose, and mitigate' protocols for all IT-related tasks.
Managed IT Services FAQs
What are the features of a Managed IT service?

Network Provisioning and Virtualization
Managed IT Services provide Web Hosting
Managed IT Services provide Network testing and Monitoring Facilities
Managed IT services help mitigate security risks
Securing overall IT infrastructure and customer database
Managed IT Service provider manages all the software and hardware installations.
Managed IT services help with network connectivity and internet issues as well.
What should I ask a Managed IT service provider before hiring them?

There are many remote IT service providers in the market. Choosing a suitable service provider who can help fulfill your business needs is crucial. Hence, ask them questions such as:

Ask them about their competencies
Ask them what is out of their service scope.
Ask them about disaster recovery and business continuity plan of action.
Ask them about their standard compliance framework.
What should I ask a Managed IT service provider before hiring them?

There are many remote IT service providers in the market. Choosing a suitable service provider who can help fulfill your business needs is crucial. Hence, ask them questions such as:
What are the features of a managed IT infrastructure?

A managed IT services provider strengthens the overall IT infrastructure of a business organization. Their services range from storage, connectivity to system security. A managed IT infrastructure means the service provider will handle every aspect of it. Installing hardware modules, installing new software configurations, and securing the clientele database are some of the works of a managed IT service provider.
What is an IT service management framework?

ITSM or IT service management is a set of established and defined services provided by remote IT service providers. It focuses on the management of IT infrastructure. It also deals with business component applications. Many business organizations have well-defined recommendations on the service and processes called framework. For any further information on ITSM, ask your local IT service provider.
Can Managed IT services improve your current market standings?

Yes, a proper IT infrastructure always has a positive impact on your brand value. A proper ITSM framework helps a business grow in strength with limited digital marketing efforts. Your customers will feel safe knowing their data and transaction details are stored in a secure database. It helps boost your current market reputation. An efficient IT service provider always puts the client company's interest before anything else.
Why one should/shouldn't hire a local IT Services provider?

Local IT Services providers are beneficial to small-scale industries or startups. These local service providers have different service packages that fit right into the budget of a startup. But such service providers are not recommended for large-scale industries. Local service providers have limited technicians to spare. Usually, there are additional charges for more workforce. These underlying charges are generally out of budget for small businesses. Hence, choose a service as per your business goals and budget.
What is out of scope for a managed IT service provider?

Technologies are ever-evolving in nature. This technological evolution asks for industries to cope up with it. Many industries are opting to cloud their data and clientele information.

Unfortunately, MSP(Managed Service Providers) is one industry that is lagging — the reasons being the lack of technological knowledge and human ignorance. Such reasons make many businesses discontinue taking services from MSPs. Hence, cloud data management is out of the scope of managed IT service providers to date.
Is hiring managed IT service providers an economic investment option for businesses?

Yes, and No. MSPs can be both cheap and costly, depending upon your business goals and solutions. For example, web hosting and network monitoring will not break the bank for you. But a full-size IT infrastructure reinforcement and database management might put a dent in your budget.

Most MSPs have service packages as per business needs. Identify your business goals and approach different MSPs to hear out their solutions and the cost. It will help you figure out your suitable IT service budget, and consequently, your suitable managed IT service provider.